The kitchen in restaurant Ammerhauser - Peak level at a reasonable price!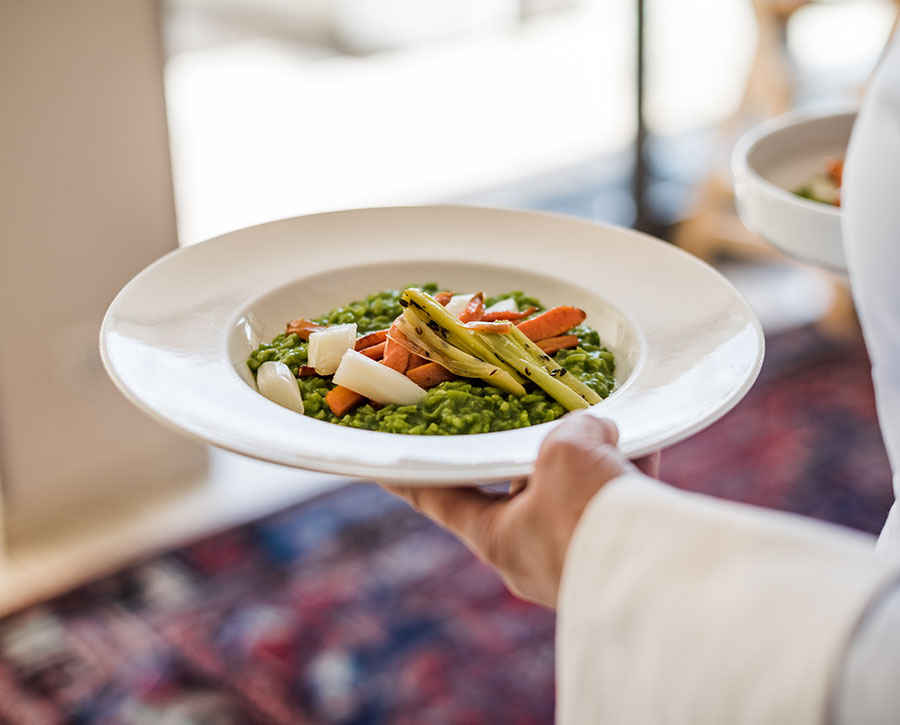 Culinary art
A heavenly variety of fine cuisine awaits you in the Ammerhauser restaurant. Our chef Gert Seebauer...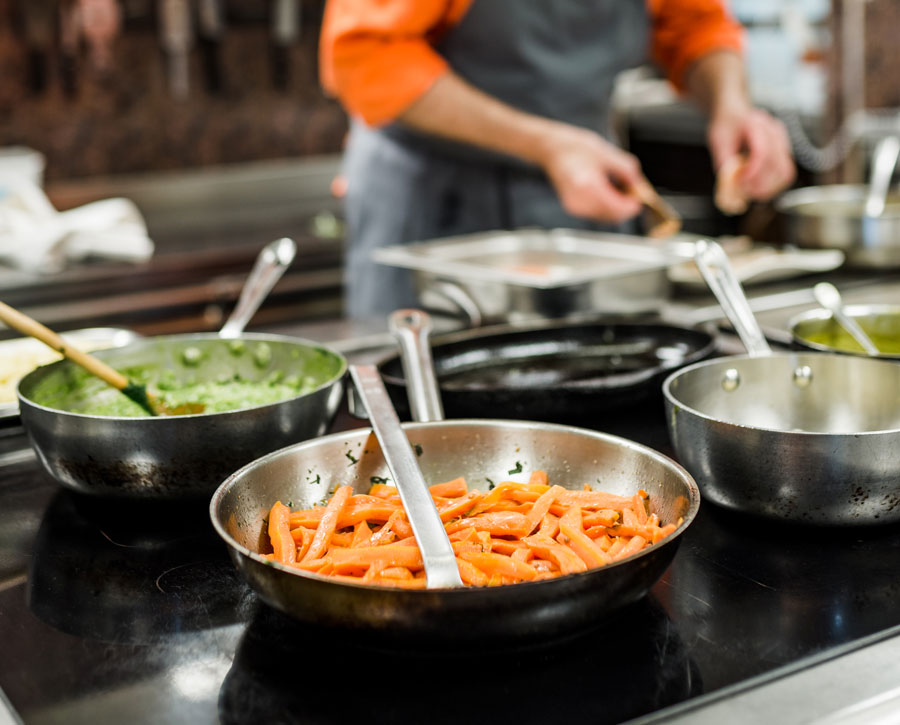 Sample Menus
Choose from a selection of seasonal dishes. We are happy to accommodate special requests.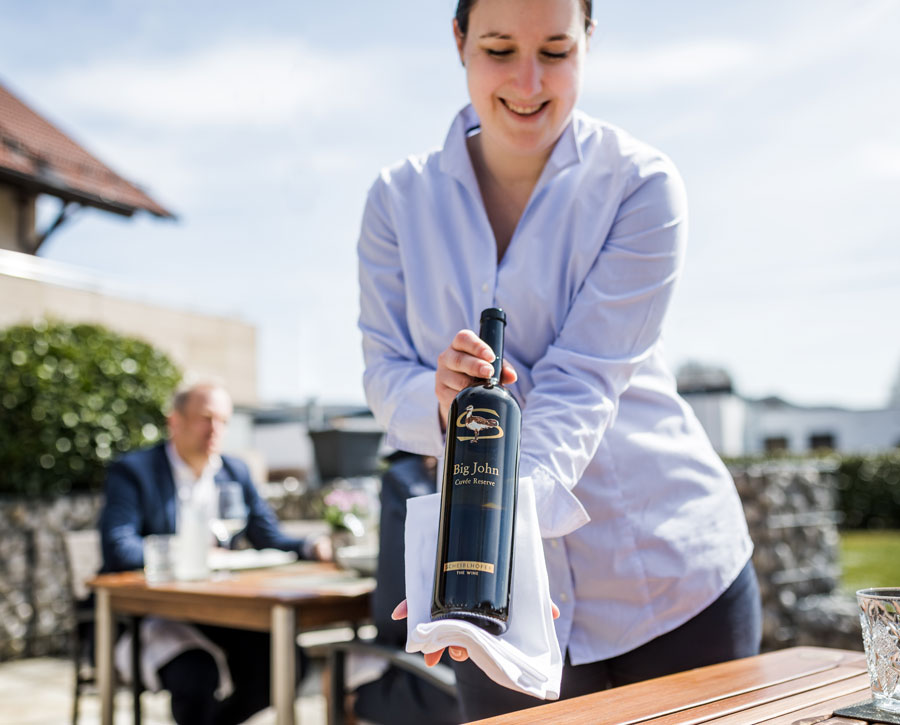 Enjoment & ease
Taste delightfully in our lounge, chat comfortably in the hotel bar or taste delicious wines in our...
Our cuisine at Hotel Ammerhauser
Top quality and first-class cuisine at an affordable price! This is the perfect description for the Ammerhauser restaurants in Anthering. Our head chef Gert Seebauer uses fresh, seasonal, high-quality regional products to create classic Austrian specialities as well as unique seasonal dishes. We are proud to only use the best products in our hotel restaurant! We choose our partners and regional farmers with special care. We are proud to use beef from the Pinzgau region of Salzburger Land, Tauern lamb and game, as well as wild char fish from Maria Zell, and fresh herbs and mineral-rich natural salt from the Carpathian Mountains are used to season our dishes. The restaurants at the Hotel Ammerhauser are also proud to use products which carry the AMA seal, guaranteeing the excellent quality of all foods we use in our kitchen.
Our highly-trained service team are eager to answer any questions and treat you to a very special meal!
OPENING HOURS
MON – SAT: 12.00 PM - 02.00 PM & 06.00 PM - 08.00 PM
Last kitchen order until 01.30 PM & 08.30 PM
SUN: 12.00 PM - 08.00 PM
No day off!