Breakfast at the 4-star Hotel near Salzburg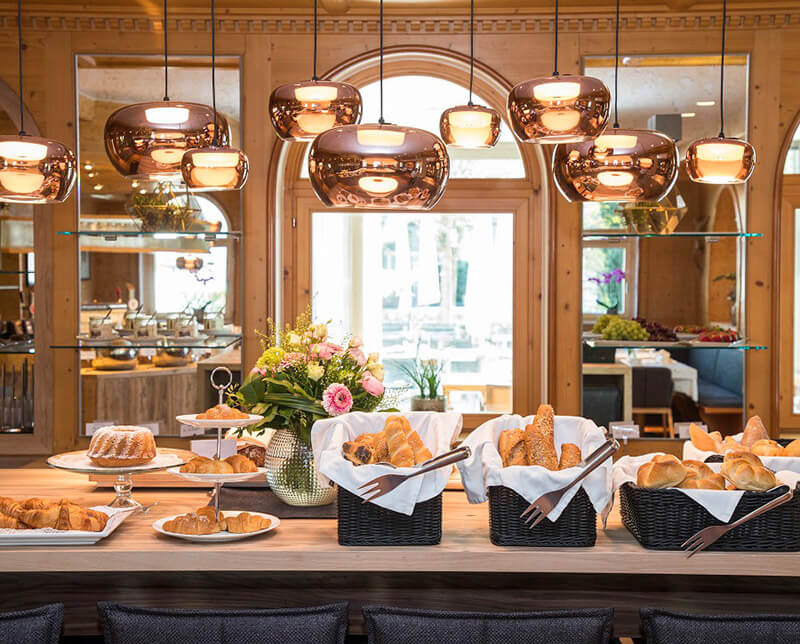 Start your day off right with a delicious breakfast! We offer a large selection of fresh breads and rolls (12 different kinds), homemade jams and spreads, different sausages and hams, organic cheese, granola and cereals, and egg dishes. Our breakfast foods are prepared from high-quality, regional products.
Our delicious breakfast is served from 7:00 - 10:00 am in our Traditional restaurant!