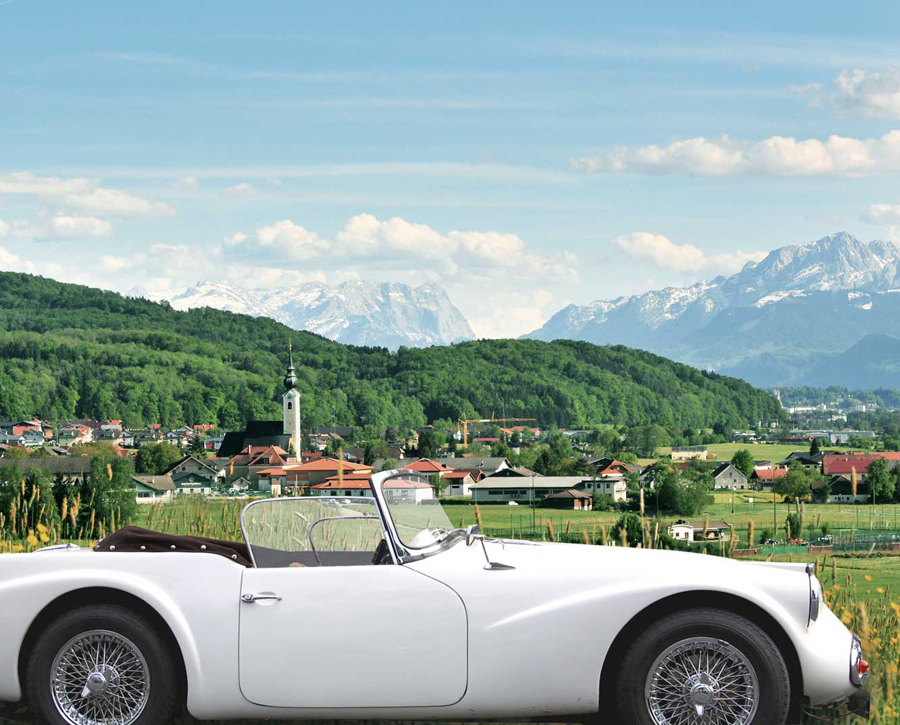 The perfect holiday with your Oldtimer or Classic Car
Our family-run hotel is just 7km from Salzburg - the festival city - and perfectly combines culture and relaxation outside of the city. We place great importance on hospitality and personal assistance. If you've stayed with us, you'll know - stay with us once and you will be eager to return! As a owner of a Mercedes 280 SL, BJ 1977, we offer you everything for a adventurly and enjoyable holiday with your Oldtimer in Salzburg.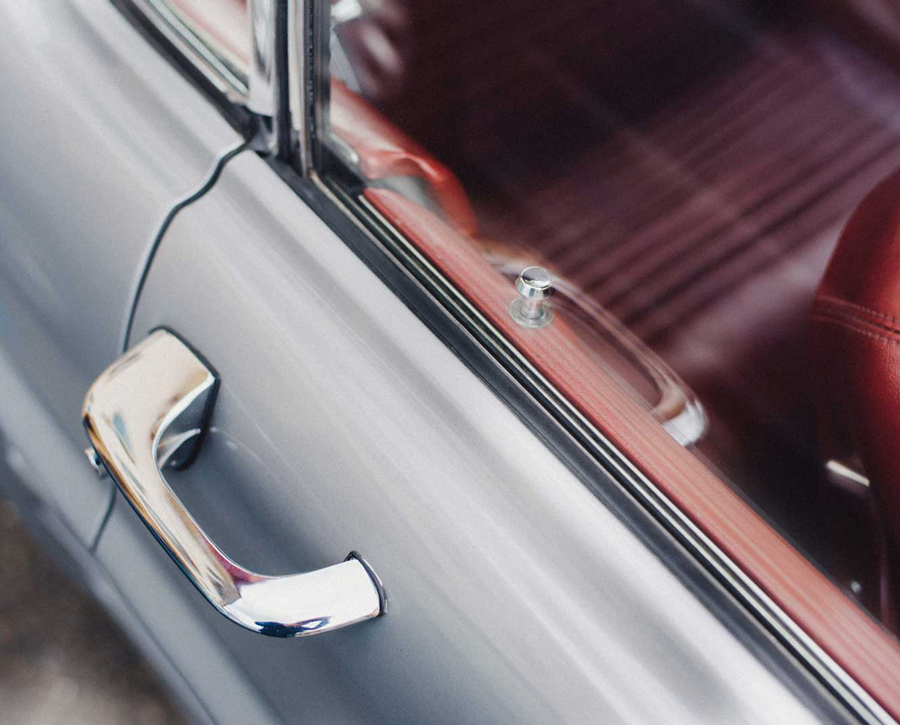 Oldtimer routes to fall in love with
Our grand location is perfect for a drive with your Oldtimer: In our area you will find romantic streets, wonderful views and clear lakes. You will love these routes! Furthermore you can reach the city-centre of Salzburg in a few kilometres.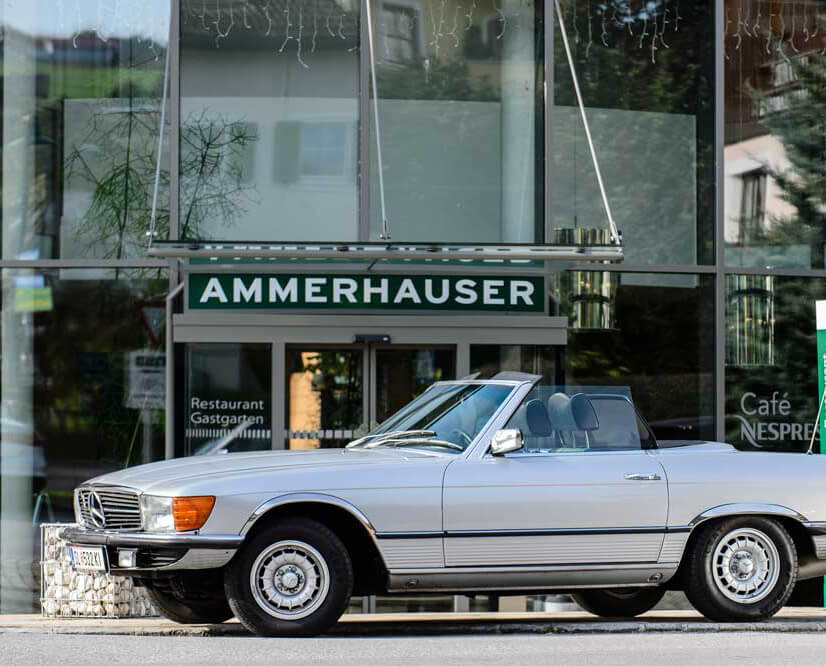 Since we have a classic car ourselves as a "family member", we know exactly what you care about during a vintage car holiday in Salzburg. Of course, we have our own, self-contained parking space. In the Ammerhauser Roadbook we have great special recommendations and the best tips for classic car excursions with refreshments and sights. And if your "baby" doesn't run as it should, we have workshops for all historic automobiles very close by.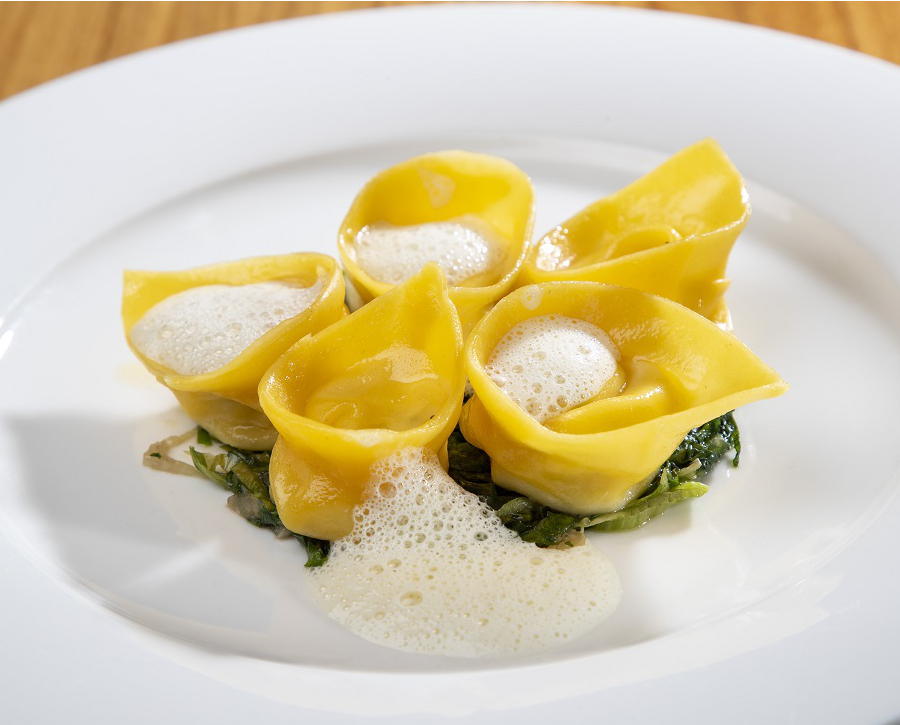 For us, cruising and enjoyment belong together, which is why our chef spoils you daily with new culinary delicacies. Our high-quality well-being rooms guarantee a restful sleep. Your classic car holiday will also be perfectly rounded off with our well-stocked wine shop, our small but fine vital oasis and the unique Carrera room with Le Mans track! Perfect for a match during a vintage club holiday.