Aquire new skills in the fresh air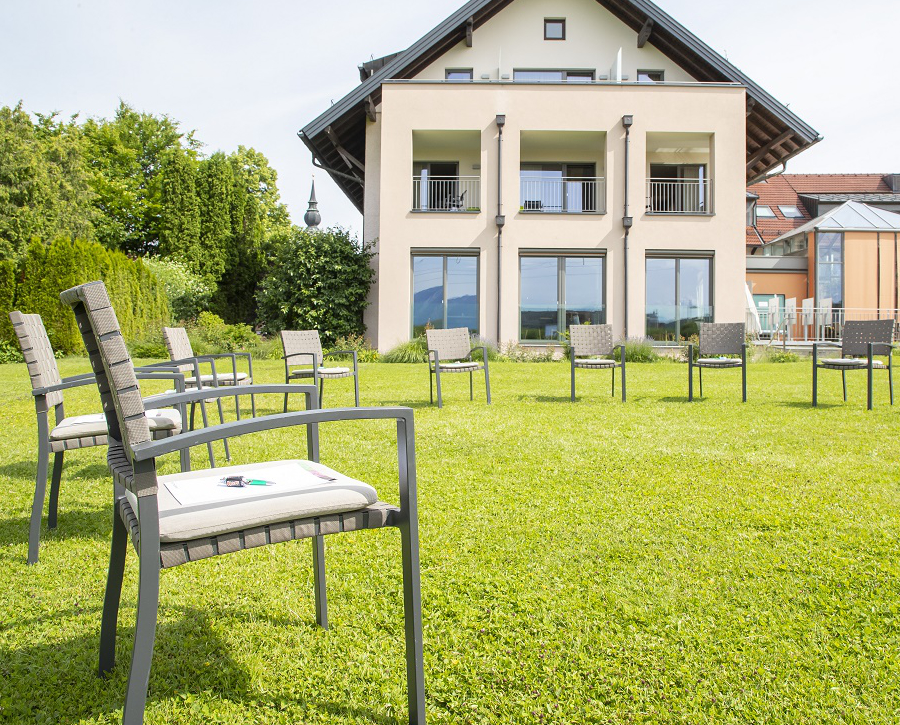 In our outdoor conference room, your thoughts get wings.
By far the airiest conference room captivates with a fantastic view of the Salzburger mountains. The best ideas almost fly to you by themselves. With flipchart, pinboards, comfortable seating and pleasant shading, it can also work outdoors.
Provided the fair weather was brought along.